February 2nd, 2011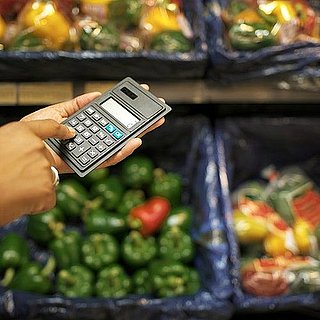 These days I can't help but be alarmed when I go through the grocery line and they ring up my purchases.  It's amazing how quickly a seemingly small amount of healthy, clean eating food items can end up being more expensive then I expect. 
I've been a meal planner for quite some time and I often talk about how planning your meals is both healthier and easier on the pocketbook.  When I break down the cost of making a meal versus going out, it's a much better value (and almost always healthier too) to eat at home.  Plus, I can cook once to eat at least twice so it means I don't have to be in the kitchen cooking every night.
The downside to making all these clean eating meals is that it can be easy to waste food, so I'm making an extra effort to use up all the food I buy.  How many times have you bought a series of items with the intention of making a meal and then life gets in the way and you don't get to it? Or you buy an item like fresh herbs, use some for a recipe and then let the rest go bad even though you planned to use it in other things?
I'm convinced that none of us goes to the store with the intention of buying food and then wasting it, but truth be told, that happens much more often than we'd like to think. 
This year one of my goals is to waste a lot less food. I'm starting that household trend by keeping much better wraps on what's in the refrigerator that I need to use up.  Here are three simple tips I employ to keep watch of things:
1. Make a List!I  keep a list on the refrigerator of items that need to be used up by the end of the week.  You can use a stickie, keep a chart or employ whatever method works best for you.
2. Repurpose Food. If I buy something for a recipe and don't use it all, I plan how I can use it up pretty quickly in another dish. For example, last week I bought a rutabaga that was part of a delicious veggie stew that I made.  Honestly, I hardly ever use rutabaga, but I took the extra and roasted it with butternut squash I had bought for another recipe.  It made for a nice side dish without a lot of extra effort and I loved the fact that I didn't waste it.
3. Juice Leftover Veggies.  I have a habit of letting veggies go bad but when I'm more aware of what's in the refrigerator, it's easier to use them up.  I have celery I need to use up so I'm going to make a celery, kale and apple juice today that's yummy and super healthy.
What do you do to ensure that you don't waste a lot of food? What's your favorite tip that's helped you eat plenty of clean eating foods yet not break the bank throwing food away?
Filed under: clean eating, Meal Planning, Money saving tip, Saving money